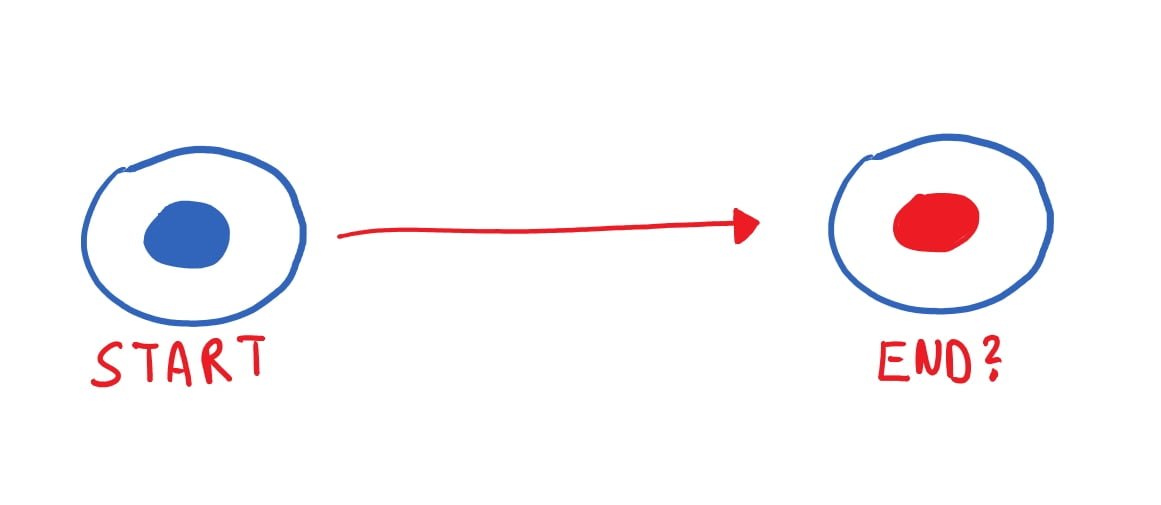 All of my tasks are on my to-do list, and I have a bullet-proof system for processing them. I do task after task. Everything works smoothly, or at least it seems that way. But unfortunately, from time to time I'm overwhelmed with the amount of tasks on my list. Sometimes I don't know what to do next. Some tasks take too long to process. It seems like I have done everything to prepare myself to be productive, and still something is missing. Is there anything that can be done? The answer is yes – there are many things. But one thing is particularly easy to implement: define the end result for each task. Yes, it's that simple. Why? How? Find out below.
Why?
Take a look at your to-do list. Read the first couple of tasks. How do you know when each of them will be done? What does it mean for a certain task to be completed? If you can't think of an answer to these questions, you should write down the definition of the end result for each task. Why should you do this? This simple activity serves two purposes:
You know what is a "good enough" result for each task. This can be your measurement stick when you think you are done with the task. You won't overdo it (Do you believe in "good enough" results? I do!). You will also know when your task hasn't been completed and how much more effort you have to put into finalizing it.
You rethink the purpose of each task and you have an opportunity to either delete or redefine it. Deleting a task is always the first option to consider when you start to work on it.
How do you define the end result?
You may be wondering when I define the end result for my tasks. I do this while processing and moving them from my inbox (main list with the tasks I added during the day) to my projects list. I ask the below questions for each task that I process:
What did I intend when I added this task to my to-do list?
Do I still need to do this? Maybe I don't need to do it anymore.
What will I achieve by doing this?
What will happen if I don't do it? Maybe the consequences of not doing this task are easier to handle than the cost of finishing it. Think about the time you have to spend on this task and what you could be doing with that time instead. Remember, answering yes to one thing always means answering no to others!
How will I benefit by doing it? How do the benefits compare to my investment of time?
You should ask all of these questions before you start doing a task. If you answer them, probably you will know what the end result should be. Maybe it will be even easier to start this task.
Examples
I want to give you a few examples of the end results for some of my tasks:
Task: "Write an article about the quality initiative in your company." The end result would be something like this: "Write a 20-page-long article . Include research and describe how developers from Making Waves work with the quality in projects."
Task: "Read the book The One Thing." The end result would be: "Read the book. While reading the book, take notes on the most important ideas so that they are ready to publish on the blog ."
Task : "Write down your expenses every day." The end result for this task would be: "Process all your expenses from the previous day. Each expense is recorded in the application called MoneyManagerEx with the correct category and receiver ."
I have to admit that I haven't fully implemented this yet. I'm in the process of forming this habit. But I've already noticed how much easier it is to work with the tasks that have a definition for the end result. It motivates me a lot to try to define it for all of my tasks. I hope that you can see the value in doing this, too.
Call to action
Can you try to define the end result for the top five tasks on your to-do list? I'm sure this activity will prove useful to you. If it does, can you share your thoughts with me? Please do so, also if you are skeptical of the idea. I'd love to hear all of your opinions!