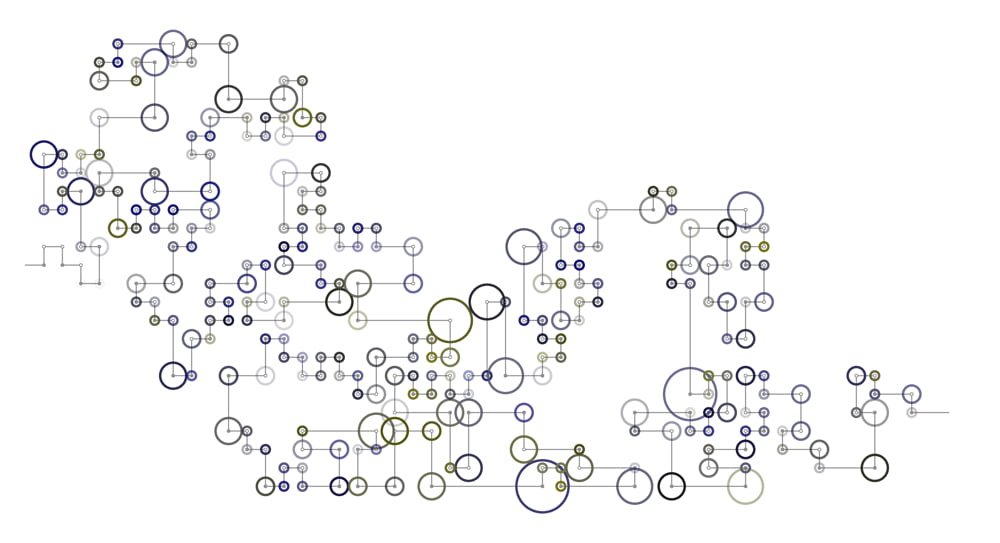 This post is also available in: Polish
How do you start your day? Do you have a plan for your mornings? I used to just go with the flow, but some time ago I created startup procedures for my mornings at home and at work. Why did I do this? Why is it worth having startup procedures? Read on!
Morning chaos
Most people start the day without a plan. They wake up as late as possible. I know some people who snooze their alarm clock several times ;). They dash through the morning trying to do as much as they can before leaving for work, school, the train, etc. The same thing happens at work. They come to work, start with coffee, open their email client, and begin the day by reacting to what others send them.
Is there an alternative?
Is there an alternative? Yes, there is. You can plan your mornings. It's that simple. When you have a plan, you:
are less stressed because you know what you need to do
know how much time you need in the mornings, so you don't have to worry about being late
achieve more because your plan includes activities that you want to do but wouldn't normally get around to doing
I strongly advise you to write down these plans. If they're only in your head, then there is a huge risk that you won't remember them in the morning. But when they are written down, you can access them at any time and just go through them step by step.
What is better than a plan?
Having a plan is a great advantage. But you can do more. What's better than having a plan for everyday is having a stable morning routine. A routine is a plan that is exactly the same day after day. Why is it better than creating a plan for each day? A few reasons:
When you have a routine, you don't need to spend additional time every day creating a plan for the next day.
With a startup routine, you operate in an automated way. After some time, the routine is your habit and you don't even need to think about it.
You don't use your "will-power muscle" because your morning activities are habits. Habits don't need will power!
How to build startup procedures?
First, you have to think about your mornings and write down the answers to these questions:
What actions do you usually do in the morning?
What else would you like to do, but don't usually have time for?
Which actions would you like to eliminate? (e.g., scrolling through your FB feed )
With the answers to the above questions, you can design your startup routine.
Create a checklist with the list of actions and the time needed for each action.
Check how much time you need in total to complete all of them.
Add some buffer time (10%?).
Calculate what time you need to wake up.
Set an alarm clock and put the checklist next to you, so you can see it just after waking up.
The next day, start your day with the checklist and execute it step by step. After you do all the steps, check how much time you spent on each activity. Make adjustments if necessary. Then, try the same routine for one week. After that week, tweak your routine, adjust the timings, and add or remove activities.
You will end up with a routine that you can use every day and which will allow you to have less stressful mornings. I hope that the consequence of having this routine will be better productivity during the day. From my experience I know that when my mornings are good, the rest of the day is much better too!
Sample routines
I wanted to share two of my checklists with you.
Checklist for my wakeup routine
This is the checklist I use just after waking up.
Weigh myself
Brush teeth
Drink two glasses of water
Workout between 20 and 75 minutes

Alternate between running and calisthenics

Do stretching exercises
Write entry in journal
Read for 10 minutes
After those activities, I prepare breakfast, pack my lunch, walk the dog, etc. Some time ago I described the miracle morning concept. My morning routine is inspired by that concept.
Checklist for my mornings at work
When I come to the office, I also have a stable routine:
Prepare tea/water/something else to drink
Summarize yesterday's MITs
Review Inbox
Check next actions list
Do a couple of small things from my to-do list (just to get started)
Work on MITs
Check emails
I open this list every day in the morning and work through it step by step.
Action idea
Take some time to write down the actions you do every morning. Follow the steps for creating your own routine. How can you change the way your morning looks? Could it be calmer and more efficient?