This post is also available in: Polish
I am…
My name is Dominik Juszczyk. I'm a thirty-five-year-old productivity geek and a Gallup-Certified Strengths Coach. I focus on my strengths and embrace the chaos of everyday life, using my time to the fullest and enjoying my early morning runs.
I practice miracle mornings and constantly learn new things. I'm full of energy and always on the move. I love to get up early and start my day with a workout followed by a good book, some writing, and meditation. That prepares me for the day. Currently, I work as a manger of two teams of developers and IT administrators. I love to work with people. I get energized from that.
As a Gallup-Certified Strength Coach, I focus on what I am good at. I try to understand my strengths and to use them to the limits. I know that by focusing on my strengths, I have the greatest opportunity to achieve my potential.

I do…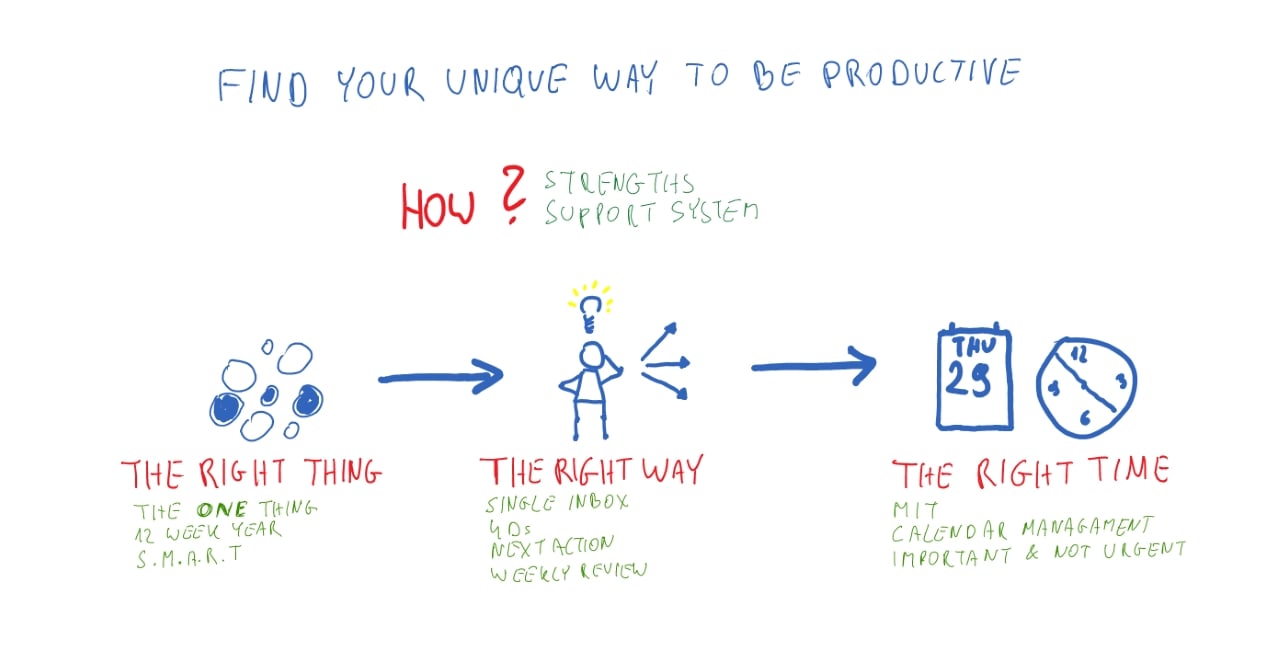 I'm a productivity enthusiast who loves to share his knowledge and passion with others. I strive to be more productive. I'm constantly looking for better, more efficient ways of doing things. I try them out, tweak them a bit, and incorporate them into my everyday life. I share my findings on my blog, so you can benefit from my experiments, too.

I use and share that knowledge in coaching sessions, one-on-one meetings, presentations, and workshops.
At work I focus on my team members' strengths and relationships. I focus on improving my teams' efficiency and communication across borders with our sister department in the mother company. Currently, I work with four team leaders to further develop the department by optimizing processes and adding new services to the portfolio.
I can help you with…
As a productivity consultant, I can help you:
find your unique way to be productive
discover the bottlenecks in your current productivity system
define your vision and the ONE Thing you want to focus on
bring to light your teams' top strengths and understand how to use them productively
become accountable for your goals
As a Gallup-Certified Strengths Coach, I can help you:
find and name your strengths
claim them by identifying how you use them in your everyday life
apply them to your personal and professional challenges or goals
If you want to know more about me and what I do, contact me! You can also follow me on Twitter, Facebook, or Instagram.